MAP OF KNOX COUNTY, TENNESSEE
William Alexander lived at Hickory Creek, Hinds Valley in Knox County, Tennesseee. He owned 300 acres of land located between Beaver Creek Ridge and Black Oak Ridge. He lived near a section of Roane County, Tennessee, which is now Loudon County. The map below contains this area of Knox County.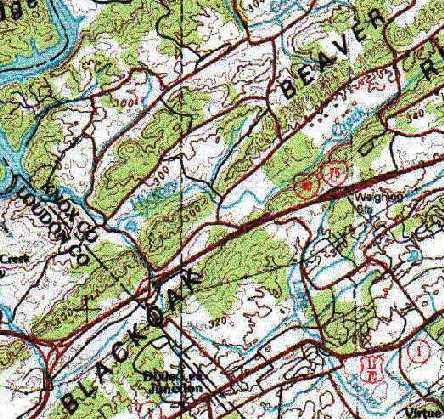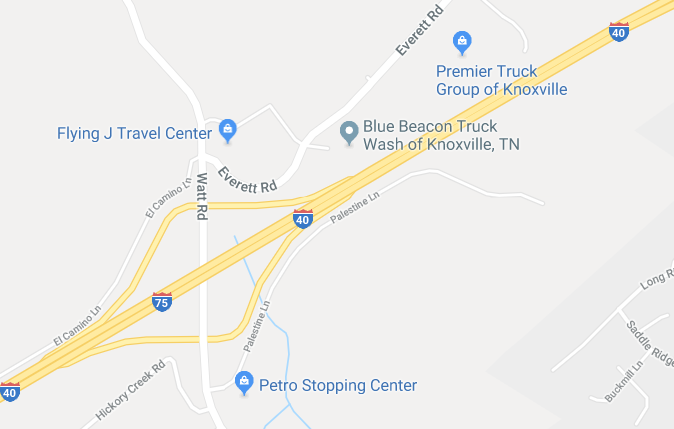 WILLIAM ALEXANDER'S LAND IN KNOX COUNTY, TENNESSEE
(Looking north toward Beaver Creek Ridge, which can be seen in the background.
This is the Watt Road exit of Interstates 40/75. William's land was located in the area of
Watt Road and Everett Road.)