MAP OF WASHINGTON COUNTY, VIRGINIA
William Alexander lived in the Green Spring area of Washington County, Virginia. The map below contains this section of Washington County. William Alexander owned 159 acres of land located on the north side of the Holston River near Fifteen Mile Creek. William Alexander's land is marked with an X on this map.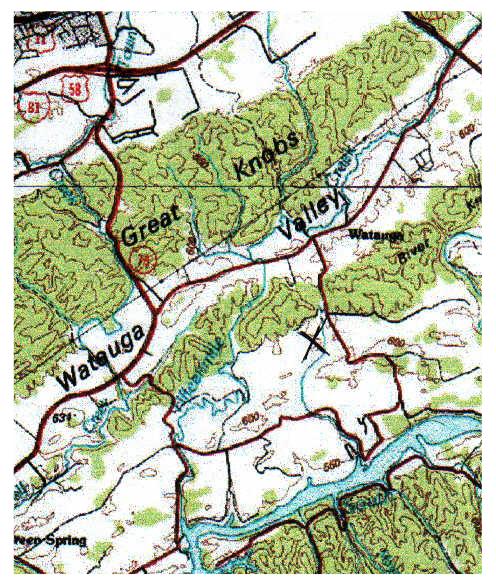 On the following map, William Alexander's land was located west and southwest of Keller Road and west of Good Hope Road.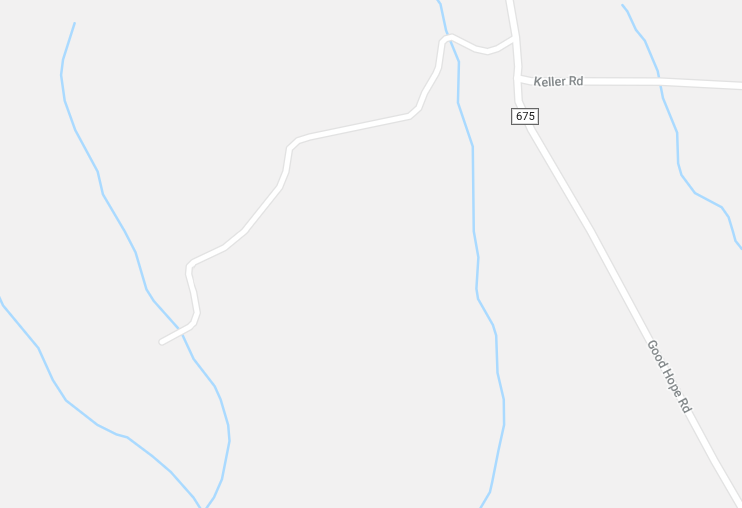 Photograph of William Alexander's farm in Washington County, Virginia