MAP OF GREENE COUNTY, TENNESSEE
William Alexander lived in the section of Greene County, Tennessee shown in this map. He owned 268 acres of land located at Lick Creek on the south side of Kirkendall's Branch.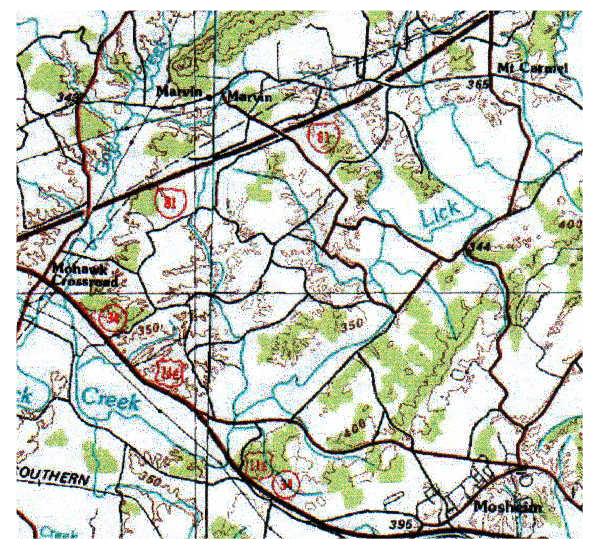 William Alexander's land in Greene County, Tennessee, was located on Lick Creek, east of Welcome Grove Road.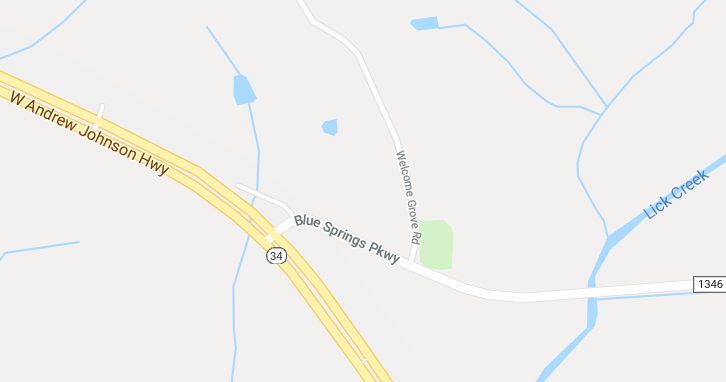 WILLIAM ALEXANDER'S
LAND
IN GREENE COUNTY, TENNESSEE
(Looking north from intersection of
Blue Springs Parkway
and
Iron Bridge Rd.
)